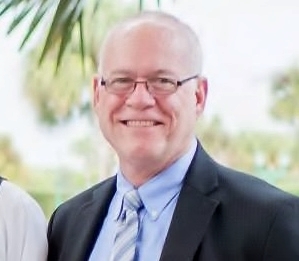 State Legislative Liaison Report by Kevin Byrne  (3/13/17)
Brothers and Sisters:
We are three months into the new year and two months into the new administration and things are heating up. Numerous bills that could affect our careers and the future of our employer have been introduced. I am asking that each and every one of you consider the implications and need for action.
In February, President Rolando testified before a House Oversight and Government Reform Committee hearing about the Postal Service Reform Act of 2017. ( H.R.756).
Some of you may have seen petitions circulating on Facebook asking that we oppose this bill. This petition originated from an organization called Moveon.org. In most cases we agree with them but in this case to oppose this bill at this point would put the brakes on much needed Postal Reform. Rather, it is the position of the NALC that we will support this bill, for now, and work on it's deficiencies once we get it out of committee. While it is not a perfect bill, it does address some of our most critical needs.
In addition, with the beginning of a new Congressional session, old bills not passed into law have to be reintroduced. H. Res.15, H.Res 28 and H.Res 31 address the continuance of Six Day Delivery, Door to Door Delivery and would restore Delivery Standards. These bills had broad bipartisan support in the last congress, enough that harmful bills were not introduced. We all need to take the time to call our members of Congress and ask that they support and cosponsor H.R 756, and these resolutions (H. Res.15, H.Res 28 and H.Res 31.) Stress that these are bipartisan issues and remind your member of the support we had during the last congress. You can find out who your member in the U.S. Congress is by clicking here. To find out who your Senator is click here.
At the State level we are once again dealing with attacks on the working class. These range from changes to retirement systems, benefits, as well as the ability for local municipalities to enact their own laws to protect workers and families in their own communities! Let's not let the majority in Tallahassee dictate our lives! They have proven over and over again that they support the interests of businesses over people!
There have been a few bills introduced that affect the "Vote by Mail" process. They are,
S.544, S.598, H.733, S. 954 ,S.1160 and H. 1325. They are all similar and related in that they establish and require a procedure for Supervisors of Elections to notify and correct deficient "Vote by Mail" ballots and provide a time frame for making corrections.
At this point in time we are supporting all of the above mentioned bills in Tallahassee.
The contact information for the Florida Senate can be found by clicking the link here.
(http://www.flsenate.gov/Senators/Find)
The contact information for the Florida House can be found by clicking here (http://www.myfloridahouse.gov/Sections/Representatives/representatives.aspx) and then clicking on "Find Your Representative" (the upper left tab) to pull down the search screen.
Let's all continue to pay attention and stay engaged in the process. If you have any further questions on any of these issues please contact your State Chair or you can contact me at the address below. Respectfully submitted.
Kevin
Kevin J Byrne
State Legislative Liaison, FSALC
256 SE Todd Avenue, Port St. Lucie, FL 34983-3137
cell phone 772-979-5899
email- kevinjbyrne54@gmail.com