---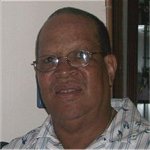 Executive Board District 5
Percy Smith, Jr.
1818 Heartland Dr.
Ft. Walton Bch. Fl. 32547
Cell 850-803-1154
percyjr@cox.net  
The District 5 training originally scheduled for March 22nd has been cancelled as a precaution due to the Corona virus. Notice will be given when a rescheduled date has been determined.
____________________________________________
EMERALD COAST LETTER CARRIERS                                                                      October 2019 
While serving in the military I was taught about teamwork, in order of being successful in your mission you would have to work together as team. I have always stressed this while in the military supervising people and as well as the president of our branch. Education is important and paramount to me. The more you learn and know it is a plus to the branch. I want to thank all the stewards that have served with me to ensure that the members of this branch rights are protected. Thanks to the Kelley's, Hill's, Moller's, Gregory's, Charles's, Gee's, Pope's, Bevel's, Jackson's, Colon's and Roa-Bautista. They have supported me to make sure that this branch has protected and educated all its member. For that I want to say, "Thank You". You have dedicated your time to make sure the all members are aware of their rights and to defend them against management aggressiveness on the workroom floor. It is sometimes a Thankless Job, but someone must do it. We as the union and this branch are always looking for people who are willing to get involved. To carry the torch and continue. Those people should be our CCA's, they are our future and are going to be our replacements in the great union that we are associated with. I am asking that they step up and carry the torch for the future. So, I'm asked that you think about and if you are willing to accept this challenge, please reach out to your steward or to me. We will welcome you on board and make sure that you are properly trained and have all the material to be a successful steward of this branch.
Percy Smith, Jr.
Branch 4559
_________________________________________________________
EMERALD COAST LETTER CARRIERS                              February 2019
Do you remember when you first were interviewed for a position at the Postal Service as a Letter Carrier? They promised you the moon and gave you what they could. This has been going on for years. All you wanted was a job at the Post Office. Over the years nothing has changed, maybe the inventions all the new technology (DPS, Flat Sorting Machines, Scanners with GPS, District monitoring you being in one place too long, etc.) other than that nothing has changed. We as the union tell you to do your job properly, submit your forms (PS Forms 3996 and 1571's) and you will be alright. The new generation now is more concerned with having to work more days before they are given a day off. The truth of the matter as a non-career employee, management can work you as many days as they see fit. As I said at the beginning "Promise what you want, give you what they can" In the old days we were more concerned with getting passed our 90 days., This job is not for everyone, because you see us putting mail in a mailbox, it looks easy, but it is not. The words that the union passes on to the new CCA's seems at times to fall on deaf ears. The one thing that I am sure of, is if management gives you your walking papers within 90 days, there will be nothing that the union can do. Then you hear a little voice saying, "You should have been listening, rather than ignoring". The branch would like to extend our deepest sympathy to the Leechin Family on the loss of their love one.
Percy Smith, Jr.
Branch 4559
______________________________________________________________
EMERALD COAST LETTER CARRIERS
The more I work for the Postal Service, the more I don't understand. I was informed today that on March 10th, 2018 that the carriers will be required to scan their parcels according to the number system set up in the truck. They go 1-3-5 to the right and 2-4-6 to the left. This is fine I guess. The only problem is 1 is in the back of the truck and the beginning of the route. Oh, it gets better, we are to scan the parcels and place them in the truck according to the numbers. It is my opinion that this is a TIME-WASTING practice. I would think that this would be for a new employee just working in our craft and not familiar with the routes in our offices. Again, this is clearly my opinion that there is someone who has never worked in our craft and has not a clue to what we do making these decisions. Speaking on the new hires, me being a military retiree, I was trained to have a fine oiled machine, you needed to know all the jobs that you were doing. I was never allowed to pick and choose what job I wanted to do. I have constantly asked management to train the CCA'S on all the routes, yet they allow them to work only routes they know. They call it cost effective, I don't see it that way. I call it cost wasting, because they are supposed to be the help, but the regulars are always helping them. We must turn this around to be sufficient in performing our jobs. Knowledge is power, maybe management should listen to the old-timers. They know how to get it done.
Percy Smith, Jr.
Branch 4559
______________________________________________________________
EMERALD COAST LETTER CARRIERS
As the year 2017 rolls out and 2018 is coming in, it has been a very eventful holiday season. Management really prepared for this holiday season this time, by not hiring any Christmas help, by not planning for the enormous amount of parcels that we received, by failing to ensure that we had enough vehicles to get the packages to the customers. The office is already short of help, due to carriers being out on extended issues; we have bared it all and picked up the load for the carriers that are out. We have worked as a team to ensure that we service our customers during this holiday season with a feeling of gratitude and satisfaction, knowing that our mission for the day has been completed. Grievances are being filed at a rapid pace, we are getting favorable decisions from the B-team, but in the reading of the decisions, in the section that say Management contentions: NONE, we wonder why did it take the B-team to make the decision if they were not going to argue their position? We could have settled it at the local level and been done with it. It appears that management thinks they can violate our contract and there will be no repercussions. They have worked people in our craft that are not City Carriers to deliver the mail and have used for the needs of the service or it an emergency. Well it does not pass the smell test, and they will realize that very shortly. I am hoping that you will have had a Merry Christmas and a Very Prosperous New Year. Special Recognition goes out to Charles Schaefer and his lovely bride celebrating their 62th Wedding Anniversary.
Percy Smith, Jr.
Branch 4559
___________________________________________________________
EMERALD COAST LETTER CARRIERS                                                            November, 2017
In writing this article I reflect back to the days that I started as a casual. I remember being told "Whatever you do, don't call out sick" I remembered that even now. Now we have a new generation working with the Postal Service. When the Postal Service started up the 1-800 I can't make it line, it opened the door to a lot of issues unknowing to them. You did not have to talk directly to a supervisor, just the computer. I remember being told by a supervisor that a casual had called out; I asked "How did they get the 1-800 numbers? I am all for you went you are sick, because I am not a doctor, if you are sick, you are sick who am I to say? That being said, I have seen casuals call out because they were mad at the supervisor because of whatever, makes no sense. You are not hurting the supervisor; you are hurting your fellow carriers, because they have to pick up your slack. Another issue I am seeing is attitudes, CCA's laying into supervisors showing them not dignity or respect, but wants it shown to them. We have to think people it is a two way street, you have to show some to get some. Now I have regulars who do the same thing, but the CCA's are supposed to be our future, I have had CCA's tell me that they didn't want to talk to me, the President of this branch, even after asking what is the problem, they wanted to talk to some above me, well there is no one above me. I have to say that we are in this together, TEAMWORK is flavor for today. Look it up!
Percy Smith, Jr.
Branch 4559
______________________________________________________________
EMERALD COAST LETTER CARRIERS                                                         August, 2017
By the time you read this article you will know that the National Agreement between the United States Postal Service and the National Association of Letter Carriers will have been ratified by the members of this union. I believe that the contract is win-win for all carriers. There are a lot of improvements to the contract such as overtime is overtime, no matter how you work it, there are now provisions for the CCA's to have Prime and Incidental leave and of course the pay increases. The one Memorandum of Understanding that was needed the most was the Joint Workplace Improvement Process. All too long management has shown the carriers No Respect. Constantly dogging them to get very ounce of blood they could from them in order to make their numbers. Now I realize that their a few good managers and supervisors among that group and I recognize that. But as they say "One bad apple, will spoil the basket', I believe this is true. We finally are going to have a process to in place to weed out those bad apples. As stated in the Memo in part; "The parties are committed to creating and enhancing a culture in every workplace that improves relationships between management and the letter carriers for the purposes of providing a safe, efficient work environment in which all employees ae treated with dignity and respect'. This has been long overdue. We now have a process in place to address these bad supervisors and create a harmonious atmosphere in the workplace. Let's see. I want to express the branch condolences to the Terry (Ace) Shepherd and Jim Kay families on their loss. We also want to wish Craig Paleschic happy travels on his retirement enjoy.
Percy Smith, Jr.
Branch 4559
______________________________________________________________
Emerald Coast, Florida                                                                                                    May, 2017
Many times when I reported to work as I walked into the office, I noticed carriers at their cases doing things. such as, handling mail, putting scan cards into the slots, and going through mail from the prior day. Really, I was irritated along with the other stewards; many times we asked them are they on the clock, most of the times they were not clocked on the clock. Conducting many stand-ups explaining to the carriers that they are not to be working off the clock. Management will allow them to do this, but if something happens to them working off the clock management will be all over for them. In accordance to the JCAM (Joint Contract Administration Manual) Article 41.3.K which states in part: Supervisors shall not be required, nor permitted, employees to work off the clock. Recently, it has been brought to my attention, which management has been instructing carriers to clock off and then clean their routes, which's means they are working off the clock. I can speak from personal experience that this is not a good practice. We have been required to follow the instructions of the supervisor, but if you feel this is wrong, you should contact your steward. We have experienced a lot of PDI's (II's or Fact-Findings according to your area) on a lot different infractions according management. I have seen lot of actions by the carriers that are clearly their fault. Constantly, mail carriers have been called in daily for a PDI; in my opinion, the first PDI would be sufficient. On behalf of the branch, we extend our condolences to the Milton and White Families on the loss of their loved ones.
Percy Smith, Jr.
Branch 4559
_____________________________________________________________
Emerald Coast, Florida                                                                                    March 2017
Playing practical jokes or spreading rumors have never been a good thing, no matter where you work. I found this out while working in my office in Fort Walton Beach. Recently we had an incident happen in the office and no one really knows why it occurred but that it did. Well now with not knowing what is really going on , people are starting to assume that certain people are not coming back. I have always believed that you don't count your chickens before they are hatched.
There was a BIG celebration and suggestion that " Ding Dong the Witch is dead". I am all for good humor but I feel that this has crossed the line. For no one knows this to be true and it is irresponsible to make statements like this without knowing all the facts. What happens if the person returns? Now you have to deal with that person and an atmosphere has been created that no one will benefit from.
As letter carriers we should all be above these types of incidents. We were hired to do a job and we should do it without creating turmoil. We should think before we act and give serious thought to what we place on Facebook or other social sites because it may come back to haunt you. Be careful and let's treat each other with dignity and respect. Just because someone else is not respectful doesn't mean we have to respond in kind. We have ways to deal with those that violate the violence in the workplace statement.
Congratulations to Verna Clemons-Frye and Detaraus Helm on their conversion to career. We wish Steve Bowman and Dorothy Tasby a speedy recovery.
Percy Smith, Branch 4559
______________________________________________________________
Emerald Coast Letter Carriers                                                         Dec. 10, 2016
By the time you read this article the Christmas Holidays will have past, but it still amazes me how little planning is made preparing for the holiday season rush by the Postal Service. They get bombarded with packages and wind up with no additional help, no extra vehicles and to make matters worse, they push our times back. The carriers start complaining about it, and it's the usual thing every year. I remember my good friend Bob Henning always telling me, "You follow the instructions of the supervisor and move on You are getting paid, whatever amount of time it takes it takes" This is so true. A lack of planning on their part does not constitute an emergency on our part. We are the moving force and we deal with the hand that is dealt to us. Complaining will not get the mail delivered, or make management do what they should when it comes to planning for the holiday seasons. Many times in the past I have said that we to need think, before we act. Carriers are continuing to get in trouble, when it can be avoided. Making bad decisions only brings about discipline. I have always said to put the monkey on managements back and let them make the decision. Discipline is being issued for things that are clearly the carriers fault, and the union has to constantly try and get them out of trouble. We do not have a magic wand that we can wave and make it go away; eventually something is going to stick. If the steward asks for statements give it to them, it is important for you to give your side of the story. Have a Merry Christmas and a Happy New Year.
Percy Smith, Jr.
Branch 4559
_____________________________________________________________
Click here for District 5 contacts