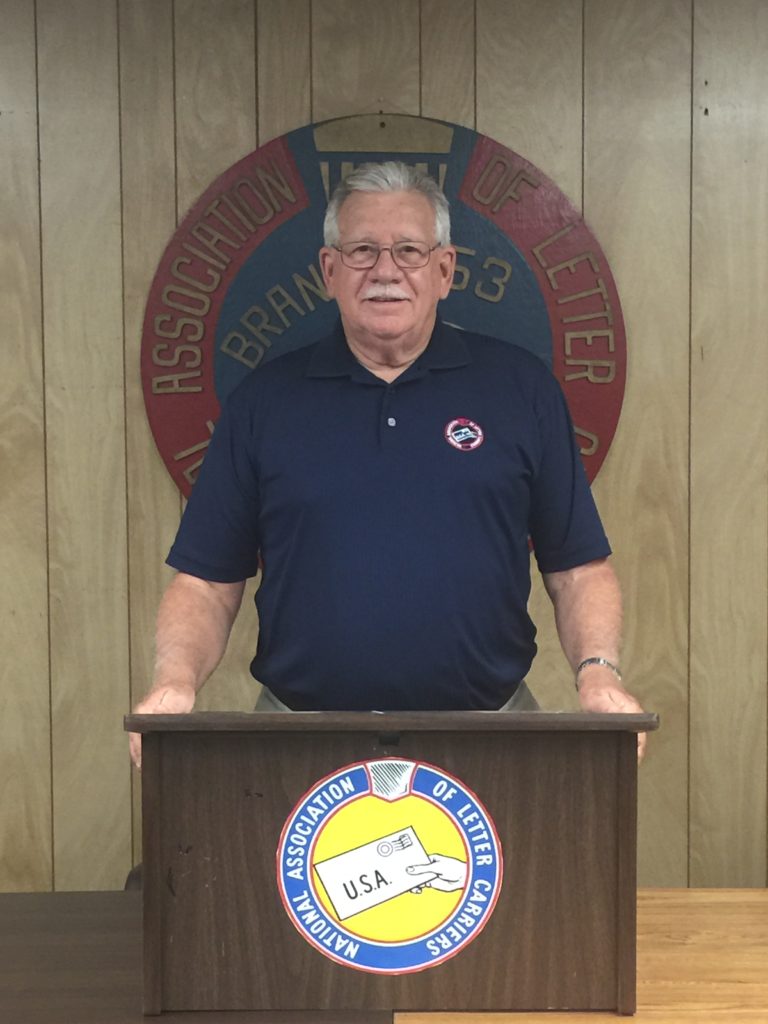 Bob Henning
3072 Bridgeview Dr.
Jacksonville, Fl 32216-1456
904-400-2580                                                                 e-mail: boblba9@yahoo.com

FSALC District 4 – January 3. 2018
Hopefully all members and their families had a wonderful holidays and Happy New Year. Already President Trump is starting in on the USPS calling for changes. As employees of the USPS and union members we must be aware of events that will eventually affect your jobs and livelihood. It is now more important than ever to participate in the Letter Carriers Political Fund so that we may support congressional representatives that are in agreement with our issues in an effort to keep the USPS a viable organization. Remember the Letter Carriers Political Fund does not limit contributions to any specific party but to those who support our issues.
To contribute you can go to the NALC.ORG website and look under legislation. $5.00 per pay period is not a lot but if everyone contributes it means so much to ensure we keep our jobs and benefits. You can also sign up for the E-activist messaging where you will be kept up to date on immediate legislation regarding the usps and your benefits. This also applies to retirees, already there are talks about reducing federal retirees benefits. As you retirees already know based on your pension those kinds of changes are not an option for us.
The spring FSALC District 4 meeting will be held in Ocala as follows:
Date: Sunday March 4, 2017
Time: 10AM to 2PM
Place: International Assoc. of Fire Fighters Hall
1013 Silver Springs Blvd.
Ocala, Fl. 34470
We will discuss legislation, A representative from the NBA's office will update on contract issues, Food Drive discussion, and more. Hope to see you there!
Bob Henning
District 4
______________________________________________________________
Thank you to the District 4 delegates to the Florida State Association of Letter Carriers for voting in the district election. I would like to thank Frank Marinacci for his many years of service to the State association.
I am currently attempting to schedule a District meeting in October. As District Chairman I will be mailing monthly or bi-monthly reports to the Branch Presidents within District 4 to be posted on the union boards in the offices. I will keep the members updated on current legislation and advise when we need to contact our representatives in the house and senate. I have provided my phone number and e-mail for contact purposes. If you call my cell phone, please leave a message so I will call you back.
I look forward to representing you for the next two years.
Bob Henning