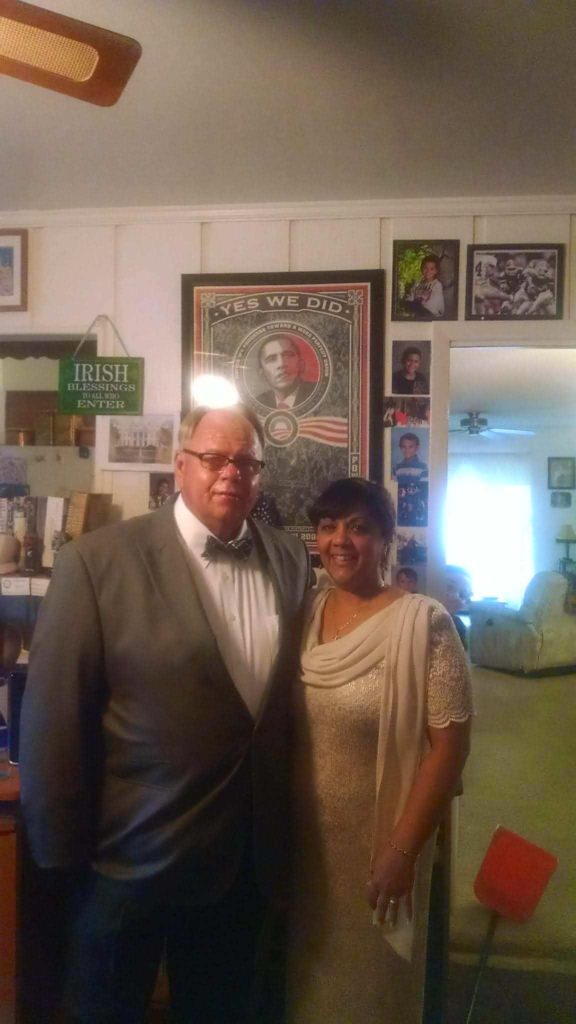 Shane Ulbin – Chairperson 
704 Crestwood way Winter Springs 32708
407 808 3626
     The Governor and the Salamander
Hello Brothers and Sisters, I hope you are all well and safe. I know its already hot so please drink plenty of water and be aware of signs of heat illness. So, I have been telling you mostly about our issues in Tallahassee. Mainly SB 90 the voter suppression bill which has passed. We won some important changes, but it will be going to court costing taxpayer's money unnecessarily. It is bill to only to try to prop up our governor for reelection and a possible presidential run that we must pay the price for.
       But I want to talk about our next problem we face in Florida's political universe. There was a governor in Massachusetts by the name of Elbridge Gerry. The year was 1812 and the legislature passed a bill to make lines on the map for congressional districts. Well, ole Elbridge's district when it was done looked like a salamander said a local journalist. The district was made to keep as many of the governor's party together while splitting his opponents to help insure he can win reelection. Soon the national media picked up on the salamander looking district and gave it the nickname Gerrymander. Named after the governor and the name and practice has endured until this day and is known as Gerrymandering.
Today Gerrymandering is worse than ever with both parties equally guilty of this practice. The last time Florida done this the state was found to have done so unconstitutionally and the court ordered how it had to be done. That was then and this is now. And because the census has added another congressional seat to Florida and with this being what has been the most unfriendly legislature for working people probably since Jim Crow, we can safely predict an all-out attack on our districts. When it is done your current representative may not be the same person even though you voted them in office. The end results of Gerrymandering are that the majority of voters are represented by the minority party in office. Not what our forefathers had in mind. And systemic change in this part of our voting system is in dire need. No doubt this to will end up in court with again Floridians paying the bill. We will keep an eye on it and keep you posted.
        I mentioned the worse legislature for working families, maybe ever in Florida. These laws affect us all, letter carriers and their families and our neighbors. This year there are laws for example that will tax you twice. That is right twice. They passed a law that will tax internet sales, which is fair. What is not fair is are they using that money to fix the unemployment system or affordable housing or roads or schools? No, they are paying into the unemployment fund which is supposed to be paid for by businesses. This is to keep their unemployment tax which is one of the lowest in the country for 12 years down. Now you already have a payroll tax that you pay into that fund and now they are taking your internet sales tax to also pay for it you are being taxed twice. Understand this new tax will create over 1 billion dollars in revenue and is going back to corporations that do not even pay taxes here. Another unfortunate law is one that will make rioting or certain protests a felony. Great you say! Well not really this is simply a ruse directed at BLM and like organizations to make political points for future campaigns by some of our representatives including the governor. This law will also end up in court costing us money similar bills have already been found unconstitutional in other states and they already knew that. Understand that this has hardly been a problem in Florida. The only close to a riot we had there were over a hundred arrested and charged as they should be. Our current laws already work. There are other laws to tell you about but for another time.
         Something else I will be watching closely is our budget. The new internet tax provides great revenue as will a new upcoming gambling bill that will be discussed during a special session in May.  But the big income boost is coming from Washington under President Bidens Recovery Act. We are talking about 10.2 Billion dollars and some more to tribal nations. So hopefully this money gets spent on Florida and not lowering taxes.
HB 695 USPS Fairness Bill continues to gather co-sponsors and hopefully will be voted on this year. Please if you are not giving to the Letter Carriers Political Fund this is the time to do so as we fight to protect the Postal Service. Please contact me. Next month I will look at where we are at on our bills and resolutions and nominations. If you have any questions or want to talk about these issues, I can be reached at 407-808-3626 and ulbin86 @aol.com. Yes, you seen that right AOL I have had the same email address and cell phone number for 26 years. That is 4 years less than I carried mail. Be Safe All
Capital is the only fruit of Labor, and could never have existed if labor had not first existed, …… Abraham Lincoln
In Solidarity,
Shane Ulbin Branch 1091 Legislative Representative / FSALC District Three Chairman
_________________________________________________________
The Crow Has Landed
Greetings Brothers and Sisters, The Spring has arrived we moved our clocks ahead and soon the air will be filled with the sounds of summer. But for our carriers will still be hearing (What is your Call) or (I know you are not on the list, but I have no one else) and many other alternate truths. Just remember to hydrate be safe and make it home to your families.
Our NALC Political work is paying off as the president signed the Covid Relief Bill. The bill has already helped many of our families with a stimulus check. There are higher child tax credits, Medicaid expansion for states who care enough about the working poor to take it. There is Federal Covid Leave that helps many workers carriers included. There is help for making it safer for schools to open.
Our political priorities are many. Starting with the USPS Fairness Act H.R.695 and its companion S.145 both would repeal the postal prefunding. Door to Door Delivery H. Res 109 to protect existing door delivery to residence and businesses. Service Standards House Resolution H. Res 119 which would restore standards to 7-1- 2012 which would speed up our mail and stop plant closures. Anti-Postal Privatization Resolution H. Res 47 this will help protect the future of the service. Social Security Fairness Act H.R. 82 this will help civil service carriers and those in FERS that had another federal job that did not pay into Social Security. There are many other important issues we need to bring to congress such as hazard pay, six-day delivery protection, vaccinations, protective equipment, emergency leave and more.
The president is helping carriers by his appointments and nominations from the USPS Board of Governors, to the NRLB, DOL, and OSHA, and Federal Judges. These will all give the NALC more leverage as we lobby to protect and improve our jobs. The NALC continues to grow relationships with our Representatives and Senators. All the issues I have mentioned are bi- partisan and we have both republican and democrat friends. All this is possible due to our Letter Carrier Political Fund because we cannot use union dues for political projects.
Patriotism is not enough. I must have no hatred or bitterness towards anyone, Edith Cavell
When our country started only white men that owned land could vote about 6 %. After the civil war they came with (black codes) and in1868 blacks could vote if educated and had no felonies including vagrancy. After reconstruction came the Jim Crow laws which led to poll taxes and literacy tests and white primaries. In 1920 July Perry tried to vote and was arrested this led to the Ocoee massacre he was taken out of the then Orlando jail and lynched. Jim Crow led to segregation at its worst and in 1951 Harry T Moore who had registered thousands to vote was killed when his house in Mims was bombed. He may have survived but he was refused treatment at Fish Memorial and had to go to the only hospital in the area to treat blacks in Sanford. In 2000 some 12,000 voters were purged from the rolls. In 2011 then Governor Rick Scott changed the voter laws cutting the early voting days in half eliminating the Sunday before election day known as souls to the polls. In 2018 voters passed amendment 4 to allow felons to vote but the legislature found ways to water it down. In 2020 Florida had its day in the sunshine our election day was near perfect thanks in part to the Postal Service moving a record amount of ballots Florida was the first state its size to call it for Donald Trump by 3 % a large margin in politics making it a red state.
So here we are today as bill SB 90 and its companion HB15 with much input from our Governor Ron DeSantis will change vote by mail (vbm) from you requesting your ballot every 2 election cycles or 4 years to requesting your ballot every year making it more difficult to vbm and for sure less votes. So that is not enough the new cousin to Mr. Crow, Ron Crow wants to take away early ballot drop boxes even the ones inside the election's office! And only immediate family can drop off your ballot, now anyone can with a waiver. WHY! Voting changes are being made in 39 other states for no real no true reason. But here in Florida The Crow Has Landed!
In Solidarity Shane Ulbin, Br.1091 Legislative Representative /FSALC District 3 Chairman 407-808-3626
_____________________________________________________________
.Eat   A   Peach!
"There ain't no revolution only evolution, but every time I'm in Georgia I eat a peach for peace ", Duane Allman.
Greetings Brothers and Sisters, there is a revolution going on in our country right now a Labor revolution. Unions are being attacked almost daily. And unions are the voice of all working families. We are the last line of defense keeping our country from going back to the days of the gilded age when workers were at the mercy of corporation and politicians. Unions are being attacked in state legislatures around the country and at the ballot box. Labor showed in this last election what unity can bring when different unions and workers rise up for a common cause. Congress should be paying attention as unity and civility has not been a reality for way to long in Washington.
"For the cause that lacks assistance. For the wrong that needs resistance, For the future in the distance, and the good I can do ", G.L. Banks. This has always been one of my favorite quotes as to me it should be the Shop Stewards creed. Because every day stewards fight this fight on the workroom floor. Everyday a Letter Carrier Congressional Liaison, Legislative Political Organizer, Union Lobbyists or District Chairman are meeting with or contacting politicians in the State Capitals in Washington and in all their district offices to remind them who makes America great. The Workers!  They are lobbying for bills and resolutions that improve the quality of life for working families.
In Washington right now we have H.R.695 the USPS Fairness Act which in the last congress this was one of our resolutions. Now thanks to successful election that has built a labor friendly Washington it is now a bill introduced by Congressman Peter DeFazio. This is the bill that would stop the pre-funding that has crippled the postal service for over a decade.  It now has 239 co-sponsors, and it is currently in the House Oversight Committee. And on 2/5/21 our own friend Congresswomen Stephanie Murphy (D) and David Joyce (R) introduced H. Res 109 our Door-to-Door resolution. This would protect existing door delivery for homes and businesses. Over 36 million customers currently receive delivery to their doors. This has been crucial during the pandemic especially for our elderly and disabled veterans' 99 percent of these customers wish to keep door delivery. We need all of you to call, email and of course write your congressperson and ask them to support H.R. 695 USPS Fairness Act and H.res 109 Door-to -Door Delivery. And if they already have then please thank them for doing so. And please donate to Letter Carrier Political Fund this is so important as we now have momentum, we need to unite to stand our ground for our jobs and our families. Remember your union dues DOES NOT GO to political funding so we need you to give to LCPF.
In Tallahassee there is State Senate bill or SB 90. This bill would change the way you can request a vote by mail or (VBM) ballot. Right now, it is simple when you request a ballot that request is good for two election cycles or four years. Under SB 90 you would have to request a vbm ballot every year. We do not have an election every year so this will cause less voters and there is no money provided in this bill to help the 67 supervisors of elections to notify these voters of the need to again request a ballot. Remember it was letter carriers that wrote and pushed through the VMB Bill. It has resulted in many more Floridians voting. Our election was near perfect no fraud no problems. Now governor DeSantis wants to add to the bill mandating that the state could not mass mail ballots which is something the state does not do. He also wants to stop or limit the early voting site drop boxes something the state has done for years and something the supervisors say will cause big problems. He also wants to shorten the amount of early voting days. Why? The only difference between now and then is it used to be Republicans that preferred early and vbm voting now it is the Democrats that have used this more. In 2016 1,108,053 republicans and 1,049,809 democrats voted vbm in 2020 it was 1,506,213 republicans and 2,189,710 democrats that voted vbm. This bill was introduced by Senator Baxley and was passed out of the Ethics and Election committee and is currently in the Government Oversight and Accountability and Rules committee. The chair is Senator Ray Wesley Rodrigues. Please google this committee and call them and tell them no our system works fine. This in my opinion is voter suppression. VBM in Florida was the gold standard according to former President Trump.
So now I want to take a moment to congratulate our now former Branch 1091 President Rick Meyers for his retirement. Rick has served our branch with integrity, honor and an overabundance of caution to protect our branch. I always said if it were my job on the line, I would want Rick in the room. My best to you Buddy. And congratulations to our new Branch President Byron Shelton I look forward to advancing our political footprint with Bryon's leadership. And congratulations to our new Executive Vice President Bruce Hamilton. We are so lucky to have Bruce at this time his experience will help us move smoothly into the future. And I am so excited for our new officer Lissette Rivera our first Madame Vice President! She has the knowledge the skill and hard work ethic to handle the job. Congratulations Lissette! Also, elsewhere in our District our sister Branch 5192 Apopka has a new President, Congratulations Carlos Rodriguez! Carlos has been here before and Branch 5192 has a great path forward Congratulations to all the officers Apopka Rocks.
"For I dipped into the future, far as the human eye could see, Saw the Vision of the world and all the wonder that would be, "Tennyson.
In Solidarity Shane Ulbin, Branch 1091 Legislative Representative
FSALC District 3 Chairman                                                                                                          Ulbin86@aol.com    407/808/3626
________________________________________________________
LIFT EVERY VOICE AND SING
Lift every voice and sing a beautiful song that is considered the Black National Anthem. We sing it at every important NAACP event. It was first recited as a poem at a Birthday celebration for Abraham Lincoln. It was written by James Weldon Johnson of Jacksonville Florida. The song is a prayer of thanksgiving and faithfulness and exodus from slavery. Another words it invokes the very principle from our constitution that separates America from every other democracy (We strive to create a more perfect union).
Brothers and Sisters our Union is also built on this basic principle. I read that many letter carriers wonder why they cannot get a bigger increase in their wages then what are in our new contract. First, I would like to say this is a good contract overall and I encourage all of you to vote yes on its ratification. My friends we can achieve better wages and more in future contracts. But you all must understand that as federal employees to do this we have to start in the halls of congress in the home offices of our representatives and senators. President Rolando understands this he knows what we achieve there will bring leverage to future negation tables.
To help you understand how just look at this past historic month what has happened.  January 5th in large part due to labor and a strong presence from the NALC the United States Senate was flipped in a way that will benefit letter carriers and working families. On January 20th Joseph R Biden a labor and postal friendly President was sworn in. And the first women and person of color Kamala Harris was sworn in as Vice President. And as of the writing of this article this administration has a woman as Treasury Secretary the first black Secretary of Defense the first Hispanic HHS Secretary the first member of the LBGTQ community as Transportation Secretary. Yes, we do continue to strive for that perfect union. But unfortunately, on January 6th our capital during a stop the steal protest was attacked. A police officer was beaten to death by the mob of insurrectionists. Four others died in what was for most there a peaceful protest until this large group who many of which seemed to know what they were doing broke away and went our capital. Those responsible must be held accountable. But that night our congress still did their duties and certified the electoral votes. Our constitution once again stood up to challenges we face, and we must all due our part to move on. (Lift Every Voice and Sing).
Already President Biden has fired the General Council for National Labor Relation Board (NLRB). The same gentleman behind the firing of the Air Traffic Controllers under President Reagan. He was a union buster and had no business in that position. The President is raising the federal minimum wage to 15 dollars an hour. He has expanded availability of food stamps during this pandemic I felt sick looking at those long food lines across our country as many are out of work. Your Letter Carrier Congressional Liaisons (LCCL) and State and District Chairs and Letter Carrier Political Organizers (LPO) and YOU if you volunteer will be in these home offices and state capitals and Washington DC offices of our Senators and Representatives. We will be pushing your agenda with friends in congress to save the Postal Service to stop Pre-Funding to give the Postal Service the same money considerations they gave other corporations due to COVID-19. To show them all you do for our American communities from our food drive to our MDA contributions to all our heroes out there. And to remind them that you all deliver to every home in America whether they have tested positive or negative you find a way. That makes you all heroes.
So that is how we build leverage that is how we win. But we need help for those of us in the political trenches. We will need community volunteers we will need more contributions to the Letter Carrier Political Fund we need members to step up and help your branches food drive and to help run MDA events. We need you to call your representatives when we ask. Please load the NALC app to your phone because these things happen fast when they do, and you will be able to help in real time. Brothers and Sisters, we all need to up our game on what we have started. (Do we care to match the reality of America to its ideals) Barack Obama said. Are we ready to (Lift Every Voice and Sing)? Yes, we are!
Thank You All ,
In Solidarity, Shane Ulbin FSALC District 3 Chairman
Branch 1091 Legislative Representative.
____________________________________________
REPORT FROM THE CHAIR
Hello Brothers and Sisters, a lot is happening around District Three. First, I hope you all had a great Thanksgiving with your families. On Sept. 24th, 2017 we had a special district training with both districts 3 and 4 at the Branch 1091 union hall. It was hosted by both district chairs Bob Henning 4 and Shane Ulbin 3. All the branch presidents attended and were giving special LMOU training by RAA, Lynn Pendleton. The district chairs did a presentation on the Letter Carriers Political Fund or (LCPF) and what it provides for our great union.
Back in August I attended my first meeting on Congresswomen Stephanie Murphy's Labor Advisory Board. A lot of the letter carrier's issues from pre -funding to the need of new vehicles were discussed. The Congresswoman was very concerned about safety, vehicles, and our retirement protection. Being named as a labor advisor is asset for the letter carriers that happened because of our LCPF funds at work.
During this past quarter Vice President Anthony Ali and myself have been traveling around to the different branches to give both contractual and legislative updates we hope to get to your branch soon. We are always available to help you sign up for the political fund. If you are a retiree and did contribute, please know that once you retire you need to reup as your donation does not automatically carry over. For those of you that don't already contribute please start as I call this Save Our Ass insurance. The fund helps us legally elect candidates that protect our interests and jobs. It doesn't matter what party the candidate is from if they help us we help them that simple. If you don't believe me just check out how congress tried to put the Postal Service on budget back in Oct. if that happened it would mean that if sequestration happens, they shut down the government you would be out of work, no paycheck, no back pay, nothing. But the good news is thanks to the hard work of our Letter Carrier Political Liaisons or (LCPL) and District Chairs nationwide we have blocked that from happening for this year. We have a lot of friends in congress that stood up for us and without Republican help we couldn't have done it.
We have many issues in Washington that need our involvement. They would like to raise our pension contributions up to 6.45% over the next 6 years at a carrier cost of up to $3,600 dollars.
They will like to eliminate cost of living adjustments for current and future retirees under FERS. They would like to reduce our pension benefits by basing annuities on a high 5 instead of the current high 3 yearly average. They would like to get rid of the annuity supplement that helps the gap for social security until the age of 62. They would cut the interest rate on the G fund in the thrift plan costing both retired and current letter carriers about32 billion dollars over the next ten years. They would like to make 46 billion in revenue changes that could cost us things like 6 day and door to door delivery costing us jobs. And again, try to put us back on budget. SO, WHAT CAN WE DO!
We can make sure we are registered to vote and that our families and friends are registered to vote. Once we are all registered to vote then we need to SIGN UP TO VOTE BY MAIL! You know vote by mail in Florida was accomplished by letter carriers! So, register and vote by mail.
The other thing we can do is to give to the Letter Carrier Political Fund! PLEASE GIVE, this is our jobs and the fund goes a long way to protecting them. Just 5 dollars a pay period that's what I give it helps us do what we need because it is illegal to use union dues for political purpose. And again, our Political Action Committee or (PAC) is by-partisan. So please reach out to myself Shane Ulbin at 407-808-3626 or reach out Fred Brown or Anthony Ali and we will help you get signed up.
Please be careful this holiday season as both the Postal Service and the Union need you to come home to your families safe. Have a very Merry Christmas, Hanukah and Kwanza.
In Solidarity District 3 Chairman Shane Ulbin
________________________________________________________
On March 19 District 3 held its spring training. The training was held at the Branch 1091 Union Hall. Thank You Branch 1091 President Dan Tegreeny for the hospitality of the hall. Donuts and coffee were served. Prayer and the Pledge of Allegiance was given by chairman Shane Ulbin at 10 am. Followed by the chairman thanking those in attendance. FSALC President Al Friedman, Vice President Anthony Ali, Treasurer Mike Clark and State Education Director Joe Henchen. From the National branch were Legislative Political Organizer Ed Davidson, Regional Area Assistant Lynne Pendleton and from Nalcrest Matty Rose. Also thanked were Congressional District Liaisons from FL 7 Fred Brown ,FL 9 Joni Brown ,FL 10 Ray Moten FL 8 Mike Monopoli and from FL 6 Dennis Bonilla . Finally the Branch Presidents from 5955 Luis Rodriquez ,5192 Chris Hamrick ,5561 Sharon Capo ,2591 Betty English ,2689 Mike Monopoli and from 1091 Dan Tegreeny.
We welcomed special quests: Congressman Darren Soto and his Congressional Labor Assistant Darren Veriday.
Also thanks to the Forty-Two attendees. These trainings are important as you bring what you learned back to your fellow carrier's family and friends. A special thanks to letter carrier Daniel John Sepetauc for all his help it is truly apricated.
We started in the morning with President Al Friedman speaking on the upcoming state convention, food drive, postal reform bill and many other state issues we face here in Florida. Al was followed Congressman Darren Soto who spoke of the reform bill the importance of letter carriers and the postal service to our country. He also told us of many labor issues ongoing in Washington and the fight ahead.
RAA Lynne Pendleton spoke and updated us on NALC issues and the new Postal Evaluation Tracking or PET program which like DOIS is a tool for carrier calls.
Matty Rose followed and told us about NALCREST our wonderful retirement community here in Florida He also explained the AFL-CIO Working Families Lobbying Corp which sends people to Tallahassee on behalf of labor. Call your CDL or myself for more information.
We then broke for lunch supplied for by the state association.
After lunch LPO Ed Davidson spoke on the postal reform bill, our retirement health plan and so much more from Washington. Ed took many questions and was very informative
And finally, RAA Lynne Pendleton gave us an outstanding class on Route Counts. She supplied us with much information and supplies to take home for future reference. A class every carrier should take.
Hope to see all of you at our state convention here in Orlando in august. And please help in any way you can in this year's Letter Carrier Food Drive.
In Solidarity District Three Chairman Shane Ulbin
Click here for photos from District Three Meeting 
---
Hello Brothers and Sisters my name is Shane Ulbin and I am both honored and humbled to be named to serve as the District Three Chairman of the Florida State Association of Letter Carriers (FSALC). I enthusiastically look forward to working with the Branch Presidents and Congressional District Liaisons of District 3 to represent our membership. Let me first share with you a little history of myself.
I've been a member of the NALC for twenty-six years and twenty-one of them with Branch 1091.  I transferred from New Jersey back in 1991 where I was a member of the Teamsters for 2 years and the UAW for 10 years and helped organize 13 buses to join a massive labor protest in Washington against President Reagan after the firing of air traffic controllers whom were trying to organize.
While with Branch 1091 I have served as a Shop Steward for 14 years and a Formal A Representative for the past 13 years. I have served on two JRAP teams and one MIRAP team. I have been a branch Trustee for 3 years and the Food Drive Coordinator the last 2 years.
For the Florida State Association of Letter Carriers, I have served as the Congressional Liaison for Florida District 7 (John Mica) for 5 years. And I have been on the State Audit Committee for the last 3 audits. I also contribute the Letter Carrier Political Action Fund and have been a member of the E-Activist Network.
For National I served as Worksite Coordinator for Working Families during the 2012 release campaign in Orlando. I am currently on release staff for Working America Coalition Political Action Committee (WAC-PAC) in Orlando.
With two important bills the Postal Service Reform Act (HR5714) and the Improving Postal Operations, Service and Transparency Act or (IPOST) (S2051) before the House and Senate this year's election is vital to the rank and file. I encourage all of you to please vote make sure your registered and vote by mail which is an option this year please contact your Supervisor of Elections for the easy details.
Working America is a PAC from the AFL-CIO and NALC release staff assigned to the WAC-PAC are paid for from the Letter Carrier Political Action Fund. These staff members work long and hard in many cases well over the 40 hours they are paid .SO PLEASE CONTRIBUTE TO THE FUND! This election Florida and especially District 3 are ground zero for what is arguably the most important and historical one ever. And here in central Florida we have a chance to win 3 congressional and a senate seat in part due to redistricting and in part to one of the most unusual elections ever.
In Congressional District 9 State Senator Darren Soto is the favorite candidate and if elected he would be the first Puerto Rican Congressman in history. In Congressional 10 former Orlando Police Chief Val Demmings is another favorite. And in Congressional District 7 a newcomer Stephanie Murphy is in a tossup with incumbent John Mica that right tossup!
On the Senate side we have a chance to replace Marco Rubio with Patrick Murphy and of course in the White House we have endorsed Hillary Clinton. All these candidates have proven to be great friends of the Letter Carriers. So please contact your CDL or myself and volunteer, contribute and VOTE!
In Solidarity Shane Ulbin
_______________________________________________________