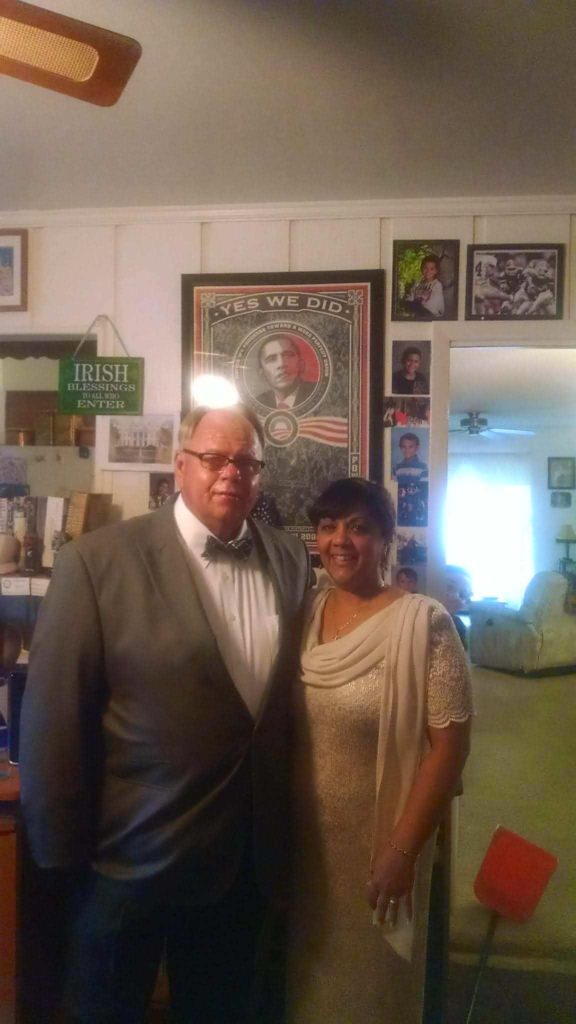 Shane Ulbin – Chairperson 
704 Crestwood way Winter Springs 32708
407 808 3626
District Three Training
February 9, 2020    10:00-2:00
Spacecoast Branch 2689 Union Hall
1497 Guava Avenue
Melbourne, FL 32912
____________________________________________
REPORT FROM THE CHAIR
Hello Brothers and Sisters, a lot is happening around District Three. First, I hope you all had a great Thanksgiving with your families. On Sept. 24th, 2017 we had a special district training with both districts 3 and 4 at the Branch 1091 union hall. It was hosted by both district chairs Bob Henning 4 and Shane Ulbin 3. All the branch presidents attended and were giving special LMOU training by RAA, Lynn Pendleton. The district chairs did a presentation on the Letter Carriers Political Fund or (LCPF) and what it provides for our great union.
Back in August I attended my first meeting on Congresswomen Stephanie Murphy's Labor Advisory Board. A lot of the letter carrier's issues from pre -funding to the need of new vehicles were discussed. The Congresswoman was very concerned about safety, vehicles, and our retirement protection. Being named as a labor advisor is asset for the letter carriers that happened because of our LCPF funds at work.
During this past quarter Vice President Anthony Ali and myself have been traveling around to the different branches to give both contractual and legislative updates we hope to get to your branch soon. We are always available to help you sign up for the political fund. If you are a retiree and did contribute, please know that once you retire you need to reup as your donation does not automatically carry over. For those of you that don't already contribute please start as I call this Save Our Ass insurance. The fund helps us legally elect candidates that protect our interests and jobs. It doesn't matter what party the candidate is from if they help us we help them that simple. If you don't believe me just check out how congress tried to put the Postal Service on budget back in Oct. if that happened it would mean that if sequestration happens, they shut down the government you would be out of work, no paycheck, no back pay, nothing. But the good news is thanks to the hard work of our Letter Carrier Political Liaisons or (LCPL) and District Chairs nationwide we have blocked that from happening for this year. We have a lot of friends in congress that stood up for us and without Republican help we couldn't have done it.
We have many issues in Washington that need our involvement. They would like to raise our pension contributions up to 6.45% over the next 6 years at a carrier cost of up to $3,600 dollars.
They will like to eliminate cost of living adjustments for current and future retirees under FERS. They would like to reduce our pension benefits by basing annuities on a high 5 instead of the current high 3 yearly average. They would like to get rid of the annuity supplement that helps the gap for social security until the age of 62. They would cut the interest rate on the G fund in the thrift plan costing both retired and current letter carriers about32 billion dollars over the next ten years. They would like to make 46 billion in revenue changes that could cost us things like 6 day and door to door delivery costing us jobs. And again, try to put us back on budget. SO, WHAT CAN WE DO!
We can make sure we are registered to vote and that our families and friends are registered to vote. Once we are all registered to vote then we need to SIGN UP TO VOTE BY MAIL! You know vote by mail in Florida was accomplished by letter carriers! So, register and vote by mail.
The other thing we can do is to give to the Letter Carrier Political Fund! PLEASE GIVE, this is our jobs and the fund goes a long way to protecting them. Just 5 dollars a pay period that's what I give it helps us do what we need because it is illegal to use union dues for political purpose. And again, our Political Action Committee or (PAC) is by-partisan. So please reach out to myself Shane Ulbin at 407-808-3626 or reach out Fred Brown or Anthony Ali and we will help you get signed up.
Please be careful this holiday season as both the Postal Service and the Union need you to come home to your families safe. Have a very Merry Christmas, Hanukah and Kwanza.
In Solidarity District 3 Chairman Shane Ulbin
________________________________________________________
On March 19 District 3 held its spring training. The training was held at the Branch 1091 Union Hall. Thank You Branch 1091 President Dan Tegreeny for the hospitality of the hall. Donuts and coffee were served. Prayer and the Pledge of Allegiance was given by chairman Shane Ulbin at 10 am. Followed by the chairman thanking those in attendance. FSALC President Al Friedman, Vice President Anthony Ali, Treasurer Mike Clark and State Education Director Joe Henchen. From the National branch were Legislative Political Organizer Ed Davidson, Regional Area Assistant Lynne Pendleton and from Nalcrest Matty Rose. Also thanked were Congressional District Liaisons from FL 7 Fred Brown ,FL 9 Joni Brown ,FL 10 Ray Moten FL 8 Mike Monopoli and from FL 6 Dennis Bonilla . Finally the Branch Presidents from 5955 Luis Rodriquez ,5192 Chris Hamrick ,5561 Sharon Capo ,2591 Betty English ,2689 Mike Monopoli and from 1091 Dan Tegreeny.
We welcomed special quests: Congressman Darren Soto and his Congressional Labor Assistant Darren Veriday.
Also thanks to the Forty-Two attendees. These trainings are important as you bring what you learned back to your fellow carrier's family and friends. A special thanks to letter carrier Daniel John Sepetauc for all his help it is truly apricated.
We started in the morning with President Al Friedman speaking on the upcoming state convention, food drive, postal reform bill and many other state issues we face here in Florida. Al was followed Congressman Darren Soto who spoke of the reform bill the importance of letter carriers and the postal service to our country. He also told us of many labor issues ongoing in Washington and the fight ahead.
RAA Lynne Pendleton spoke and updated us on NALC issues and the new Postal Evaluation Tracking or PET program which like DOIS is a tool for carrier calls.
Matty Rose followed and told us about NALCREST our wonderful retirement community here in Florida He also explained the AFL-CIO Working Families Lobbying Corp which sends people to Tallahassee on behalf of labor. Call your CDL or myself for more information.
We then broke for lunch supplied for by the state association.
After lunch LPO Ed Davidson spoke on the postal reform bill, our retirement health plan and so much more from Washington. Ed took many questions and was very informative
And finally, RAA Lynne Pendleton gave us an outstanding class on Route Counts. She supplied us with much information and supplies to take home for future reference. A class every carrier should take.
Hope to see all of you at our state convention here in Orlando in august. And please help in any way you can in this year's Letter Carrier Food Drive.
In Solidarity District Three Chairman Shane Ulbin
Click here for photos from District Three Meeting 
---
Hello Brothers and Sisters my name is Shane Ulbin and I am both honored and humbled to be named to serve as the District Three Chairman of the Florida State Association of Letter Carriers (FSALC). I enthusiastically look forward to working with the Branch Presidents and Congressional District Liaisons of District 3 to represent our membership. Let me first share with you a little history of myself.
I've been a member of the NALC for twenty-six years and twenty-one of them with Branch 1091.  I transferred from New Jersey back in 1991 where I was a member of the Teamsters for 2 years and the UAW for 10 years and helped organize 13 buses to join a massive labor protest in Washington against President Reagan after the firing of air traffic controllers whom were trying to organize.
While with Branch 1091 I have served as a Shop Steward for 14 years and a Formal A Representative for the past 13 years. I have served on two JRAP teams and one MIRAP team. I have been a branch Trustee for 3 years and the Food Drive Coordinator the last 2 years.
For the Florida State Association of Letter Carriers, I have served as the Congressional Liaison for Florida District 7 (John Mica) for 5 years. And I have been on the State Audit Committee for the last 3 audits. I also contribute the Letter Carrier Political Action Fund and have been a member of the E-Activist Network.
For National I served as Worksite Coordinator for Working Families during the 2012 release campaign in Orlando. I am currently on release staff for Working America Coalition Political Action Committee (WAC-PAC) in Orlando.
With two important bills the Postal Service Reform Act (HR5714) and the Improving Postal Operations, Service and Transparency Act or (IPOST) (S2051) before the House and Senate this year's election is vital to the rank and file. I encourage all of you to please vote make sure your registered and vote by mail which is an option this year please contact your Supervisor of Elections for the easy details.
Working America is a PAC from the AFL-CIO and NALC release staff assigned to the WAC-PAC are paid for from the Letter Carrier Political Action Fund. These staff members work long and hard in many cases well over the 40 hours they are paid .SO PLEASE CONTRIBUTE TO THE FUND! This election Florida and especially District 3 are ground zero for what is arguably the most important and historical one ever. And here in central Florida we have a chance to win 3 congressional and a senate seat in part due to redistricting and in part to one of the most unusual elections ever.
In Congressional District 9 State Senator Darren Soto is the favorite candidate and if elected he would be the first Puerto Rican Congressman in history. In Congressional 10 former Orlando Police Chief Val Demmings is another favorite. And in Congressional District 7 a newcomer Stephanie Murphy is in a tossup with incumbent John Mica that right tossup!
On the Senate side we have a chance to replace Marco Rubio with Patrick Murphy and of course in the White House we have endorsed Hillary Clinton. All these candidates have proven to be great friends of the Letter Carriers. So please contact your CDL or myself and volunteer, contribute and VOTE!
In Solidarity Shane Ulbin
_______________________________________________________
BRANCH                     NUMBER              Contact Name             Contact Information
Altamonte Springs      5955                   Luis Rodriguez                                321-274-6339
Apopka                          5192                   Rachelle Martinson                        407-782-8874                                                                                Rachelle.r.martinson@gmail.com
Casselberry                  5561                     Sharon Capo                                     407-339-2744                                                                               Sharoncapo@gmail.com
Deland                           2591                    Elizabeth English               booper262@yahoo.com
Orlando                         1091                    Rick Meyers                    407-298-1091

Spacecoast                    2689                    Sante Zepperi                                  321-724-1488                                                                                  Zeppie10@yahoo.com