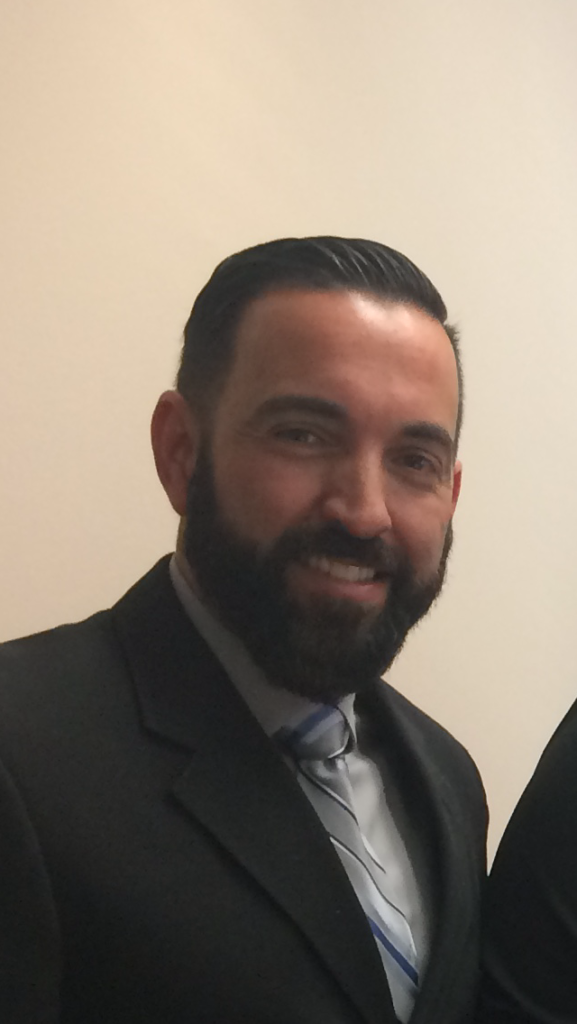 Frank Ramirez
genfrank412@gmail.com
Executive Board District 1
__________
Hello Brothers and Sisters,
I would like to welcome all delegates and honored guests to the 76th Biennial Florida State Association of Letter Carriers Convention.  I would like to thank Branch 1091 Orlando for hosting the State Convention.  Your hard work in preparing for the State Convention has not gone unnoticed.   I am asking all members to attend the training classes and share what you learn with your branches to help our membership.  Your instructors have a wealth of knowledge and as I like to say, "knowledge is power."  I'm looking forward to meeting everyone and sharing ideas to make our Union stronger.
I currently represent members at the Informal and Formal Levels of the grievance procedure.   I'm a proud graduate of the NALC Leadership Academy and have made several trips to Tallahassee and Washington to lobby on behalf of members.  I have had the privilege to be your District One Chairperson for more than five years.  My goal is ensuring our legislative priorities are on track and to communicate to our Legislators at the State and Federal level of the NALC's agenda.  I would like to thank State President, Al Friedman for his vast knowledge and guidance which has enhanced my growth as your District One Chairperson.  I would like to thank the members of the board who work tirelessly for our members.  My goal is to never quit and continue to strengthen the NALC's position on issues that affect all Letter Carriers.
I encourage all the members to visit our State Capital and have your voices heard.  I have witnessed unjust labor legislation pass through committees in Tallahassee.  There are some Legislators in Tallahassee who have the interest of Corporations but not working families.  Legislators at the State level are constantly attacking labor unions such as teachers, police officers and firefighters.  We must put a stop to this today and help our brothers and sisters from various Unions.  Today the attacks towards Unions are at the state level but tomorrow they may be attacking Letter Carriers at the Federal level.  That is why it's important we all join the fight against Anti-Labor Legislators and Corporate Interest groups.
We should increase our efforts to ensure the members of Congress support Continuation of Six-Day Delivery (H.Res.114), Door Delivery (H.Res.109), Repeal Pre-Funding (H. Res 695), Repeal Social Security's WEP and GPO provisions (H. Res 82), and oppose Postal Privatization (H. Res 47).  All Letter Carriers should call or write our Legislators asking them to support our bills and build relationships with each member of Congress.  My Letter Carrier Congressional Liaisons (LCCL's) and I have worked very hard to get our Legislators to support our house resolution bills.  Our team has worked tirelessly setting up meetings and communicating with various Legislators.  In fact, Most of the U.S. Representatives within my district have supported H. Res 695.  I would like to thank my LCCL's for their exceptional job they are doing and I'm proud to say I have the best team in the State.
The Union needs all Letter Carriers to remain active, so our Union stays strong forever.  We must never stop our fight against the perils of Congress.  Several members of Congress believe we are overpaid and want to strip our retirement plan.  We cannot allow this to happen.  Therefore, I ask that each member contribute to the Letter Carrier Political Fund, so we can continue to be viable force in Washington.  The Letter Carrier Political Fund enables activist to go visit legislators both in the State and Federal levels.  It ensures appropriate funds are given to those Legislators who support Letter Carriers.  Will you join me in this fight to preserve our benefits and jobs?
In Solidarity,
Frank Ramirez