FSALC Mission Statement

To accomplish the goals of the National NALC, as set  forth in the National Constitution and to enforce the State Bylaws. Make the internal workings of the FSALC's Transparent and Accountable to the membership. Through Education and Training, make the State first in the nation Legislatively, and in all other aspects of UNIONISM. Together the membership will prevail…The Struggle Continues.
______________________________________________________________
Meet our new Southern Regional Field Coordinator, Megan Fitzgerald !!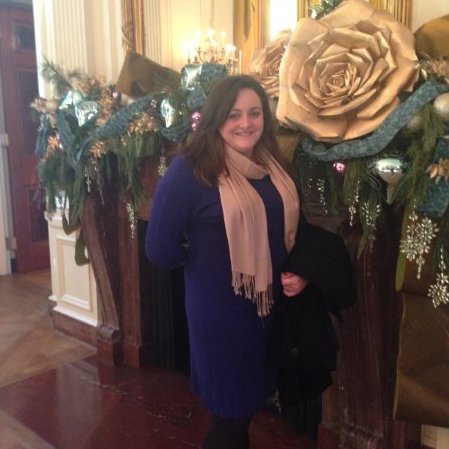 Megan was raised outside of Washington, DC in Leesburg, Virginia. She went to the University of Vermont where she studied Community Development and Applied Economics. She also minored in political science and study abroad in Belize. After graduating, she worked on four political campaigns, and in the Virginia legislature. Her background includes working for "We Are Wisconsin," a labor campaign. Megan enjoys traveling, baking, swimming, and watching bad reality tv. She hopes to really get to know each local branch and wants to be as helpful to the NALC members as possible. You can reach her at mfitzgerald@nalc.org or at 202-662-2482.
Megan Fitzgerald
Regional Field Coordinator
National Association of Letter Carriers (AFL-CIO)
Phone:
202.662.2482 (O)
202.320.4309 (C)
mfitzgerald@nalc.org
_____________________________________________________________
Must watch video…. Union is Strength !!!
______________________________________________________________
 

For letter carriers, this has been a pretty good week on Capitol Hill. Here's what's been happening:6-day language makes it into House appropriations bill: 

On Wednesday

, the language mandating six-day mail delivery—intentionally left out of the draft version of the House Subcommittee on Financial Services and General Government's Fiscal Year 2015 spending bill—was successfully reinserted into the measure that was approved 

on Wednesday

 by a voice vote of the full House Appropriations committee. Click here to read more.


6-day language already in Senate appropriations bill: On Tuesday, the Senate Subcommittee on Financial Services and General Government approved its version of an FY2015 appropriations bill that also includes the language mandating that the Postal Service deliver the mail six days a week. That measure is expected to pass the full Senate Appropriations Committee. Click here to read more.


Bipartisan support for 6-day mail grows: The bipartisan majority of House members who support H. Res. 30 grew to 224 on Tuesday when Rep. David Price (R-NC) signed on as a co-sponsor. H. Res. 30 is a resolution "expressing the sense of the House of Representatives that the United States Postal Service should take all appropriate measures to ensure the continuation of its 6-day mail delivery service." Click here to read more.


Wrong by half: The Congressional Budget Office (CBO) released its second look at the Postal Service's projected savings from a reduction in mail service from six days to five and declared that USPS would save only about $10.9 billion over 10 years—about half of what the Postal Service projected would be saved by its modified plan. Click here to read more.


Posted 6/29
______________________________________________________________
Important Message !!!
Dear Brothers and Sisters,
With only a few months to go before the first absentee ballot is mailed in the primary election it's time to take note !
You may have read stories about the purging of voters from the rolls. You could be one of them. Mistakes do happen. There are 3 things we need to do for ourselves and our families before it is too late:
Verify that your registration status is active and you are able to vote.
 Register to vote or have your family members register to vote. It is also important to update your signature if you have not done so in the past few years. This is very important.
Request a ballot to be mailed to your home so you have ample time to fill it out and research candidates and information.
Please make sure you discuss this with your family members and have them verify their registration status, register to vote and request to vote by mail/absentee ballot. We will need a large turnout of our union members and also our family and friends to help keep labor fighting for working families in Florida.
Remember, the sooner you find a mistake in your voter registration the sooner it can be fixed. Please use the easy links below to verify and update your Voter Registration Status and also request  a Vote by mail/Absentee Ballot. These requests are only good for 2 General Election cycles and do not automatically renew.
 Thank you for your participation.
 How to verify your registration status:
All Counties:
You can check your status here:  http://registration.elections.myflorida.com/CheckVoterStatus
(When you check your Registration status at the above link there is also a link to check your Absentee Ballot Status as well.)
______________________________________________________________
Special Report from Matty Rose on the Florida AFL- CIO COPE Convention
______________________________________________________________
House committee approves H.R. 4670: The House Oversight and Government Reform Committee on Wednesday marked up yet another postal bill and approved it on a party-line vote, 18 to 13. "This irresponsible bill is bad for the American public, bad for businesses, bad for the economy and bad for the U.S. Postal Service. And it simply ignores reality," NALC President Fredric Rolando said following Wednesday's meeting. "Lawmakers should fix what they broke, not break what's working."Click here to read Rolando's full statement.
___
___________________________
Click here to view / download a letter from Ralph Nader to Darryl Issa , and to

all CDL's…. please send a copy to your representative !!
On Thursday August 1st, Sens. Tom Carper (D-DE) and Tom Coburn (R-OK) introduced S. 1486, a bill that "renews a commitment to the disastrous Bush administration policy to mandate massive pre-funding of future retiree health benefits and provides for major downsizing measures to pay for it."