FSALC Mission Statement To accomplish the goals of the National NALC, as set  forth in the National Constitution and to enforce the State Bylaws. Make the internal workings of the FSALC's Transparent and Accountable to the membership. Through Education and Training, make the State first in the nation Legislatively, and in all other aspects of UNIONISM. Together the membership will prevail…The Struggle Continues.
______________________________________________________________
Click  here   for happenings around the state!!  
_______________________________________________
Sandy Lleo and Javier Rodriguez met with Congressman Mario Diaz-Balart on Friday, August 24, 2018.The Congressman pledged to sign on as a co-sponsor of Sense of the House Resolution 993 saying NO to the privatization of the US Postal Service.
_____________________________________________________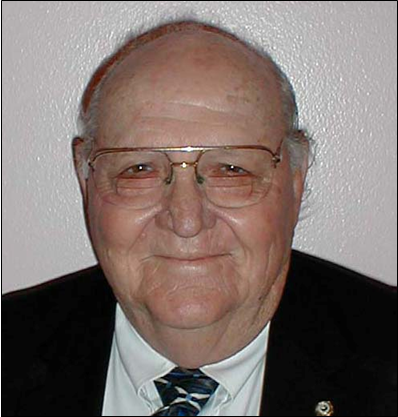 JOHN W. (IF IT WALKS LIKE A DUCK) BOURLON
It is with much sadness to report that our good friend, John w. Bourlon passed away on July 17, 2018. John was a well known and much loved Union figure, not only in Br 1477 and District 2, but throughout the FSALC.
After serving his country and retiring from the Army after 21 years, John entered the Postal Service in 1968. He soon became angered by the mistreatment of Letter Carriers by Postal Management and Managements' violations of the Agreement. He quickly became proactive in the Union and began serving the members of Br1477, first as a Steward, then Chief Steward and in 1974 he was elected as President and held that position until his retirement in 1996.
During his presidency, he set Br 1477 on the path to becoming, for the first time, a strong local Union, forging the merger of the ten cities which currently comprise the Branch. He provided outstanding leadership and training to the Officers and Stewards of the Branch. He zealously enforced the contracts, both Local and National, standing up to Postal Management, and doing everything in his power to protect the rights, entitlements, and dignities of all members of Br 1477.
His foresight in forging the present merged Br 1477 was key to providing the Branch with the necessary resources to have full time officers who could "be on call 24/7" to address problems and represent carriers without first getting permission from Management.
John was well known, respected, and loved by the carriers of Br 1477. He was also well known, respected, and loved by many carriers throughout the State of Florida. He was elected as District 2 Chairman in 1977 and served that position until 1995, when he was elected as Vice President of the FSALC. He then served as Vice President until 2003, when he decided not to seek reelection.
For those people who had the chance to interact with John, whether on the workroom floor, or in meetings, training seminars, State or National Conventions, they came to know him as a man of innate conviction and character. They also knew him as someone who was never shy about stating his position on an issue and soon learned that once he made up his mind about something, you weren't likely to change it.
During the 25 years John served as a State Officer, he was called upon to teach many classes at State Training Seminars and at State Conventions. For those who attended his classes, he is remembered for his passion in helping to develop new Stewards. John was also often called upon by Presidents of various Branches for advice and or assistance. He never turned anyone down when called upon.
John often gave the impression of a "backwoods good ole boy". He often used colorful colloquialisms to get his point across. Two that he's probably most known for is "if a frog had wings, it wouldn't bump it's ass" and "IF IT WALKS LIKE A DUCK AND QUACKS LIKE A DUCK, YOU KNOW IT'S A DAMN DUCK." However, the people who served with him on the State Board, people in his training classes, and Management Arbitration Advocates quickly learned that he was skillful and knowledgeable and could hold his own with any New York City lawyer.
John was named President Emeritus of Br 1477 in 2009. In March of 2015, Br 1477's Union Hall was dedicated in his honor.
Conventions end their sessions with a Latin term that roughly translated, means "until we next assemble". So, we won't say goodbye to our good friend. Instead, we will say "Sine Die, our Union Brother.
O.D.Elliott, Dir. Of Retirees
Joe Henschen, Dir. Of Education
_____________________________________________________
Special Thanks to Joanne Wright….. from a member…
"I would like to thank Joanne Wright for assisting me on my OWCP nightmare i am having. The little time I spoke to her on the phone has given me an open window to pursue thank you. God Bless "