FSALC Mission Statement To accomplish the goals of the National NALC, as set  forth in the National Constitution and to enforce the State Bylaws. Make the internal workings of the FSALC's Transparent and Accountable to the membership. Through Education and Training, make the State first in the nation Legislatively, and in all other aspects of UNIONISM. Together the membership will prevail…The Struggle Continues.
______________________________________________________________
Florida 2020 Election Endorsements 
President
Joe Biden for President
Senator Kamala Harris for Vice President
Endorsements By Central Labor Councils
Northwest Florida
CD 1: Phil Ehr
SD 3: Loranne Ausley
HD 9: Allison Tant
North Florida
CD 4: Donna Deegan
CD 5: Al Lawson
HD 11: Joshua Hicks
HD 13: Tracie Davis
HD 14: Angela Nixon
HD 15: Tammyette Thomas
HD 16: Ben Marcus
HD 17: David Michael Rogers
HD 18: Leroy Edwards
North Central Florida
HD 21: Kayser Enneking
Volusia-Flagler
HD 27: Dolores Guzman
Central Florida                                                                                                                          CD 7: Stephanie Murphy                                                                                                        CD 9: Darren Soto
CD 10: Val Demings
SD 9: Patricia Sigman
SD 11: Randolph Bracy
SD 13: Linda Stewart
SD 15:Victor Torres
HD 29: Tracey Kagan
HD 30: Joy Goff-Marcil
HD 42: Barbara Cady
HD 44: Geraldine F. Thompson
HD 45: Kamia Latasha Brown
HD 46: Travis McCurdy
HD 47: Anna V. Eskamani
HD 49: Carlos Guillermo Smith
West Central Florida
CD 13: Charlie Crist
CD 14: Kathy Castor
CD 16: Margaret Good
SD 19: Darryl Rouson
HD 59: Andrew Learned
HD 61: Dianne Hart
HD 63: Fentrice Driskell
HD 64: Jessica Harrington
HD 68: Benjamin Diamond
HD 69: Jennifer Webb
HD 70: Michele Rayner
Palm Beach-Treasure Coast
CD 21: Lois Frankel
SD 25: Corinna Balderramos Robinson*
SD 29: Tina Polsky
SD 31: Lori Berman
HD 81: Kelly Skidmore
HD 83: Edgar "E.J." Bernier
HD 84: Delores Hogan Johnson
HD 85: Jim Carroll*
HD 86: Matt Willhite
HD 87: David Ryan Silvers
HD 88: Omari Hardy
HD 89: James Bonfiglio
HD 90: Joe Casello
HD 91: Emily Slosberg
*Limited Endorsement-Palm Card Only
Broward County
CD 20: Alcee Hastings
CD 22: Ted Deutch
CD 23: Debbie Wasserman Schultz
SD 33: Perry Thurston
HD 92: Patricia Hawkins-Williams
HD 94: Bobby DuBose
HD 96: Christine Maria Hunschofsky
HD 97: Dan Daley
HD 98: Michael Gottlieb
HD 99: Evan Boyd Jenne
HD 104: Robin Bartleman
South Florida
CD 24: Frederica Wilson
CD 25: Mario Diaz-Balart
CD 26: Debbie Mucarsel-Powell
CD 27: Donna Shalala
SD 35: Shevrin Jones
SD 37: Jose Javier Rodriguez
SD 39: Javier Fernandez
HD 100: Joesph Geller
HD 103: Cindy Polo
HD 106: Sara McFadden
HD 108: Dotie Joseph
HD 112: Nicholas Duran
HD 115: Vance Aloupis
HD 117: Kevin Chambliss
HD 118: Anthony Rodriguez
HD 119: Juan Fernandez-Barquin
2020 Proposed Constitutional
Amendment Positions
Amendment 2: Raising Florida's Minimum Wage
SUPPORT  for more information click here
Amendment 3: All Voters Vote in Primary
Elections for State Legislature, Governor,
and Cabinet
OPPOSE for more information click here
Amendment 4: Voter Approval of Constitutional Amendments
OPPOSE for more information click here
Amendment 5: Limitation on Homestead
Assessments
OPPOSE
_____________________________________________________________
Action Needed: Tell Congress to Include Funding for Postal Service in Relief Package. The Senate has yet to take any action on a relief package. Call and send messages every day to your House and Senate representatives before they go on August recess.
Tell them not to leave town until they provide relief to the Postal Service. TAKE ACTION: Most DC offices are open with limited staff so we ask that you make a call and send a message.
1. Take a minute and send a message here. https://app7.vocusgr.com/WebPublish/Controller.aspx?SiteName=NALC&Definition=ViewIssue&IssueID=2512-224-3121
2. Call the Capitol switchboard at (202) 224-3121 and ask to be connected to your senators and your House member – that's 3 calls to the switchboard. If you have already sent a message over the past few months, that's ok – personalize and send a new one.
If you have questions or need help logging in, contact Kevin Byrne at 772-979-5899 or Eileen Ford at 202-286- 8718.
______________________________________________________________
Branch Presidents, just some NALC Disaster information with the upcoming hurricane approaching Florida.  I've included the necessary forms if any of your membership suffer any damage from the storm. Hope this finds everyone well and be safe from the predicted hurricane heading our way. If you have and questions, please call Cristina Davidson at NALC 202-423-2443. Al Friedman, President, FSALC.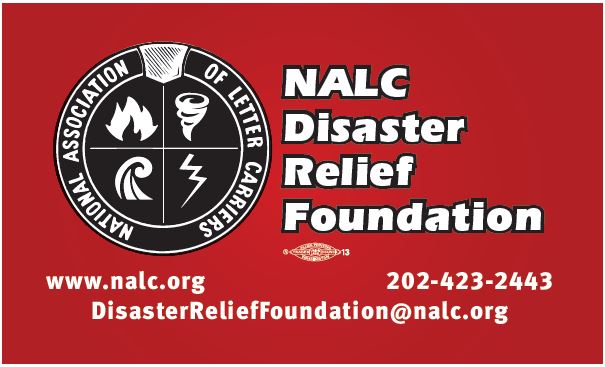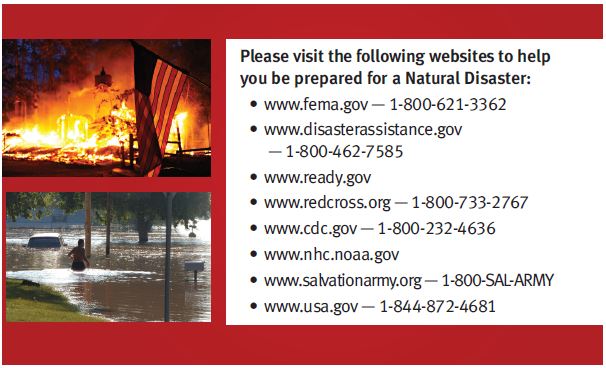 2019-NALC-Disaster-Foundation-Grant-Form-1-fillable
______________________________________________________________
After several conversations with the Embassy Suites Hotel concerning the Coronavirus, the training scheduled for October has been cancelled. with no future date selected. The hotel has agreed to allow us to cancel without any monetary responsibility to the State. I have asked the Embassy Suites Hotel to cancel all reservations already made to those dates by our members, so please inform your members of the cancellation just in case they miss any of those reservations.
______________________________________________________________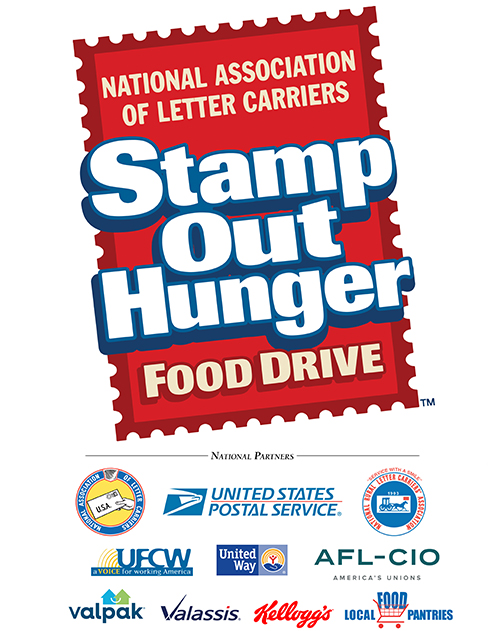 Due to the Coronavirus pandemic, the food drive this year could not be done as in years past. However, there is a way to still donate to food banks in your own community!       Click here for more information!
___________________________________________________________
Have you done your part to help save the USPS and your job? If not get the NALC app or go to the NALC website now to take action! Do this TODAY !!!  In addition, you can now get your family, friends and others involved by clicking the link below! We need to share this with as many people as we can.  We need our  Congressional Representatives to act to help save the USPS!                                                                                                              https://p2a.co/Ut9UYhS
______________________________________________________________
______________________________________________________________
****President Trump is being misinformed about the USPS…. read on by clicking here. ***
URGENT MEMO FROM NALC Headquarters!!!
As letter carriers on the front lines of serving 160 million Americans and businesses every day, you know that the Covid-19 pandemic is something we have never experienced before. And while our letter carriers show their resilience, strength and continued service to the public, every day, the Postal Service looms closer to shuddering due to the staggering loss in volume and revenue during this crisis. It's a desperate situation that only Congress and the administration can help solve.
We cannot allow the USPS to fail. As recently as 2018, the USPS is the centerpiece of a $1.3 Trillion national mailing industry, which employs 7 million Americans in the private sector. More than 600,000 postal jobs would be at stake, including the one in four employees who is a military veteran! (Nichols 2019)
Unfortunately, instead of providing much needed immediate financial assistance urged by NALC and stakeholders, the last stimulus gave the Postal Service a slap in the face by giving it access to a conditional line of credit. Those conditions aren't new to letter carriers – as they seek to destroy the network and attack letter carriers at the behest of private shippers. This is not a solution. It is a way to weaken the Postal Service by riddling it with more debt to the point where opponents of the constitutionally mandated service will destroy it.
While it's been 40 years since we have needed taxpayer funding, we need financial relief to continue to serve this country through this crisis – and we need it now. Please take a minute to contact your member of Congress and your Senator to let them know how serious this is. In the next stimulus package we need the following:
1.) Immediate funding of at least $25 billion
2.) Quarterly emergency funding to cover the difference between revenues and total USPS expenses for the duration of this crisis
3,) Funding to help the Postal Service cover the cost of Covid-19 related sick and family leave
4.) Equal treatment for postal employees in legislation that authorizes and funds hazard pay for front-line workers in this crisis
5.) And finally, tell them we don't need conditional loans that will only serve to add to a bankruptcy and/or privatization narrative when this crisis is over
_____________________________________________________________
______________________________________________________________
As a result of the rapidly changing events due to the Coronavirus pandemic, the NALC has established a dedicated page where you can read updates, memos, stand up talks, as well as using it a source for more information. Rather than have you read through pages and pages of information, I ask that you visit the nalc page here. If there is any more information you need, please contact me.
Kevin Byrne, webmaster                                                                        kevinjbyrne54@gmail.com
______________________________________________________________
Important election resources and dates!
Election Dates for 2020
Election Day
Primary Election: August 18
General Election: November 3
 Deadline to Register
Primary Election: July 20
General Election: October 5
*Due to federal holiday, the deadline moved from Monday, February 17 to Tuesday, February 18.
 Vote-by-Mail Ballot (VBM) 'Send' Dates
For domestic voters, Supervisors of Elections send the ballots during a 7-day window between 40 and 33 days before an election. The send periods for 2020 are:
Primary Election: July 9 – July 16
General Election: September 24 – October 1
 Early Voting Periods
By law, early voting must be held at least for 8 days. The mandatory early voting periods for 2020 are:
Primary Election: August 8 – 15
General Election: October 24 – 31
Each county Supervisor of Elections may offer more days of early voting from one or more of the following days:
Primary Election: August 3, 4, 5, 6, 7, and 16
General Election: October 19, 20, 21, 22, 23 and November 1
Check with your County Supervisor of Elections for the additional days of early voting & times that may be offered in your county and Vote by Mail Info.
According to Florida law, you can register to vote or update your registration at any elections office and some public libraries, driver's license offices, centers for independent living, WIC and DCF offices, or at a community voter registration event.
You will need a state driver's license or identification card issued by the Florida Department of Highway Safety & Motor Vehicles to register. Alternatively, if you don't have that information, you can fill out a voter registration application online and deliver a signed copy to your county's Supervisor of Elections office.
Floridians may also register online, in English or Spanish, at registertovoteflorida.gov.
An important note on voting by mail in Florida…. If you vote by mail, and we hope you    do, please remember that unless otherwise specified, a request to receive a vote-by-mail  ballot covers all elections through the end of the calendar year for the second ensuing regularly scheduled general election. A vote-by-mail ballot that is returned undeliverable cancels a request for future elections and must be renewed.
Vote-by-Mail Ballots
Request a Vote-by-Mail Ballot
Requests for vote-by-mail ballots must be received in your local Supervisor of Elections office no later than 5:00 pm on the 10th day before an election. Contact your local Supervisor of Elections to request a vote-by-mail ballot. You may request a vote-by-mail ballot in person, by mail, email, fax or by phone. Only the voter or a designated member or his or her immediate family or legal guardian can request a vote-by-mail ballot for the voter. Immediate family means the designee's spouse, parent, child, grandparent or sibling of the designee or of the designee's spouse.
As a voter requesting a vote-by-mail ballot you must provide your:
name
address
date of birth
signature (written requests only)
If an immediate family member or legal guardian is requesting a vote-by-mail ballot for you, that person must provide above information about the voter as well as the following:
Requester's name
Requester's address
Requester's driver's license number (if available)
Requester's relationship to voter
Requester's signature (written requests only)
Voting a Mail Ballot
Your marked ballot must be mailed or delivered in person, reaching the Supervisor of Elections' office not later than 7:00 pm on the day of the election. Do not return your voted mail ballot to a polling place. *
You may designate someone to pick up your vote-by-mail ballot on Election Day or 9 days before Election Day. The designee may only pick up 2 vote-by-mail ballots per election, other than his or her own ballot or ballots for members of his or her immediate family. Designees must have written authorization from the voter, present a picture I.D. and sign an affidavit. Candidates may pick up vote-by-mail ballots only for members of their immediate family.
*If you decide to go to the polls to vote instead of voting by mail, you should bring the vote-by-mail ballot (marked or not) with you so that it can be cancelled at the polls. If you come to the polls without the vote-by-mail ballot, you can vote a regular ballot if the Supervisor of Elections' office can confirm that it has not received the vote-by-mail ballot. If it is confirmed that the Supervisor of Elections office has received the vote-by-mail ballot or it cannot be determined, you cannot vote a regular ballot at the polls. However, if you believe that you have not already voted, you will be allowed to vote a provisional ballot.
A vote-by-mail ballot can be dropped off at designated secure drop boxes located at early voting sites during the election. Please contact your local Supervisor of Elections or refer to their website for the locations of all the vote-by-mail ballot secure drop boxes in your county.
______________________________________________________________
District training meetings in district 4 and 5 have been cancelled as a precaution due to the Corona virus. Notice will be posted here when they are rescheduled.
______________________________________________________________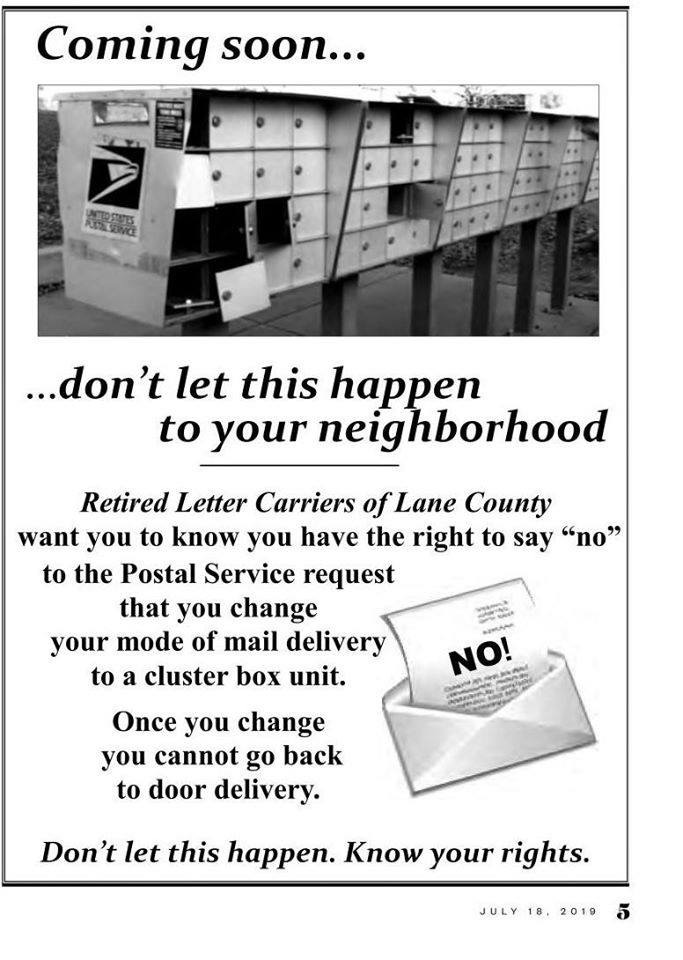 Click  here   for happenings around the state